The morning started slow. We were in no hurry and still had a bunch of things to get done so we stayed until checkout time. We got some gas and asked several different people how to get to Moquegua. We had come that way en route south but it's difficult to get in the right direction leaving cities. So after checking several times we were on what appeared to be a major road out of town, but it wasn't the same one we used to arrive to Tacna last time. This one was going to the coast. I mentioned to Alberto that I suspected this route would be longer but at least it was different and I really didn't want to go back into Tacna again (I hate driving around Peruvian cities).
Alberto sad to be using the last of his Goop
So we got reacquainted with the ocean and sand dunes. It's weird how Peru is so much dune-ier than Chile. Maybe that's how they decided to draw up the border. Okay the dunes end here, so Chile you take that side and we will take this side. We even saw some mining trucks mining sand! When the road turned inland things were promising. The road surface was pretty new and there wasn't much traffic, but all good things must come to an end and we were assimilated back to the familiar road we took the first time.
We went to the Primax we had used last time but they only had 95. So we continued our search. In town the gas stations didn't even have gas. There was a gas shortage due to some transportation strike so we had to go back to the Primax we had just rejected. After filling up and checking over the map we had a plan. We were concerned that the signs would lead us the long way to Puno so we wanted to make sure we got onto Hwy 32.
We followed the signs. The road switchbacked higher and higher. At first everything was sunny and dry. Then as we got higher we could see the fog and rain clouds. We hoped that we would be avoiding the rain and for a while this seemed to be true. We reached what we thought was the top (because there was a sign with the elevation) and put on some warmer layers.
Dry at the beginning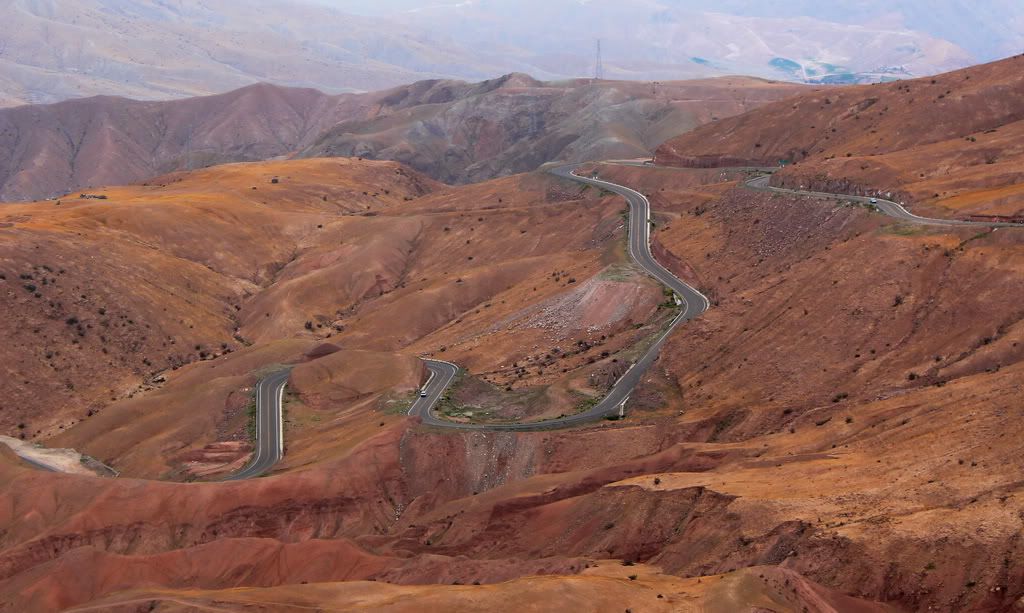 The road was pretty fun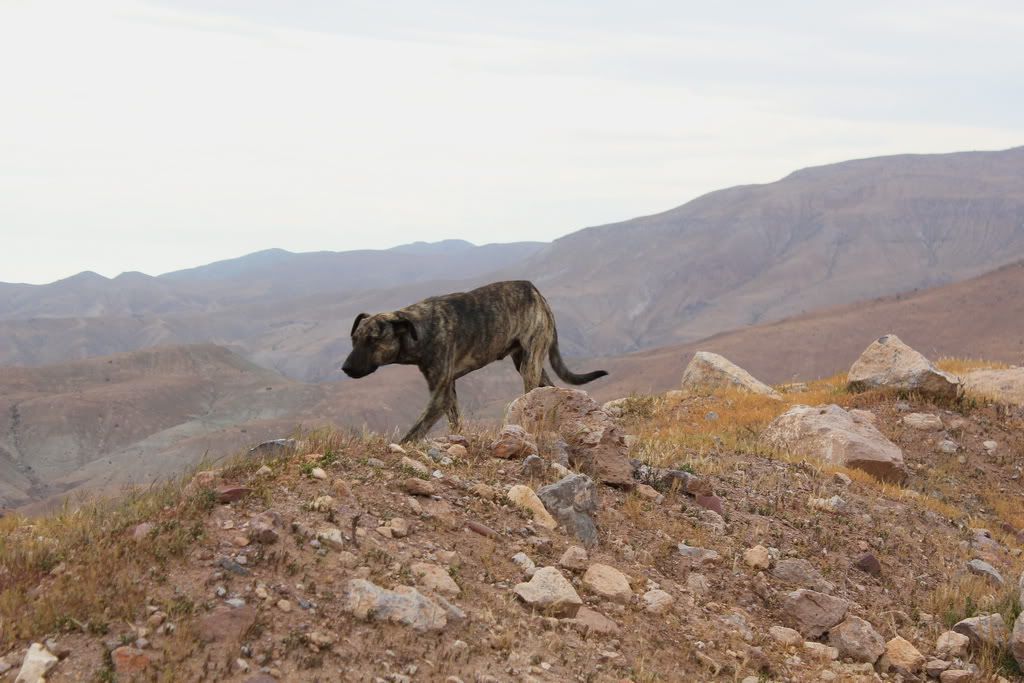 Dog in the middle of nowhere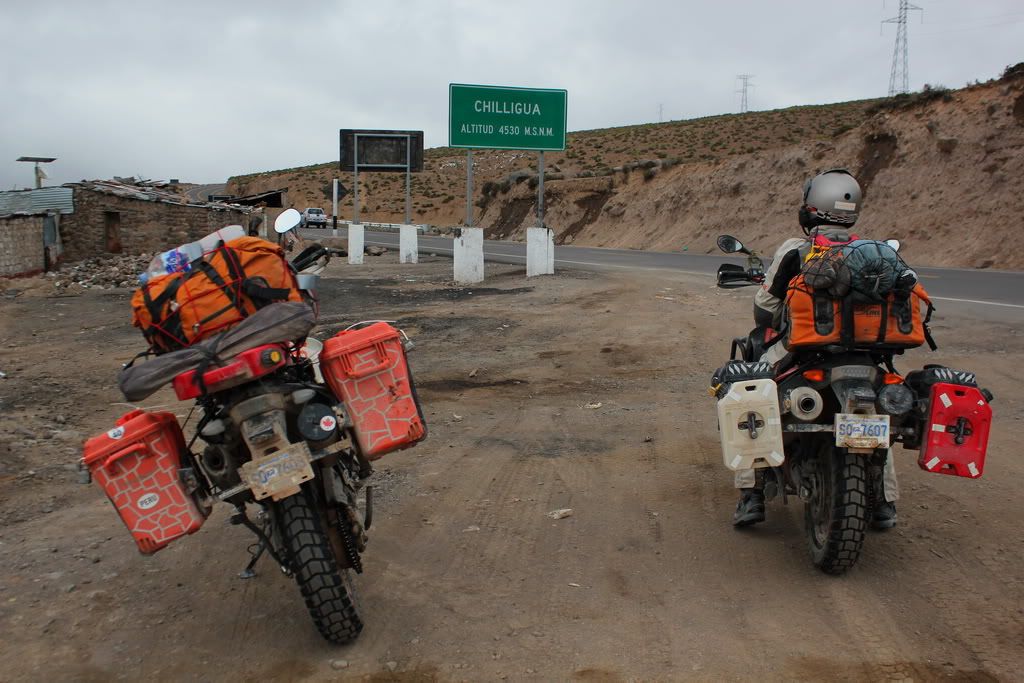 The top?
As we continued on the road, the rain started. Only sprinkles at first but then it was full blown rain. Hoping we could drive through it, we decided to give it 10min to see if it would stop. It didn't stop, it turned to snow instead. The snow/slush was building up on our visors making it impossible to see. The road was covered in slush; who knew our ice tires would come in handy? Our clothes were getting soaked by the melting snow and the temperature was dropping. Not having any local knowledge regarding when we would start our decent I said to Alberto that we either stop right now or go back to where it wasn't snowing. I didn't want to continue in the dangerous driving conditions and I also didn't want to get myself chilled making it almost impossible to sleep.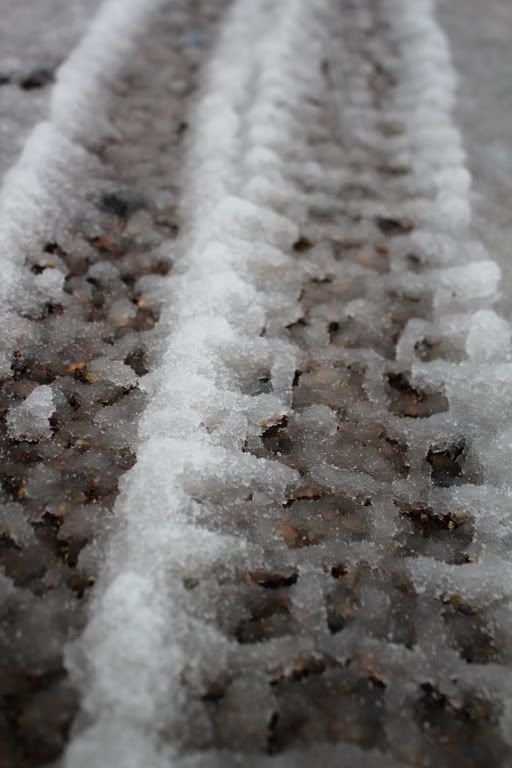 The ice tires in action
Luckily about 200m down the road there was an abandoned building at the side of the road. We pulled over, tested the depth of the snow, then pulled of the road and into the building. It was a tight squeeze through the narrow door but we made it. By the time the tent was set-up our clothes were very wet. We quickly changed into dry clothes and hid in the tent. Every now and then we'd give the tent a shake to get all the snow off. We had chicken noodle soup for dinner, very useful for bringing up the core temperature, and then cozied up in our sleeping bags to watch the MotoGP Jerez race.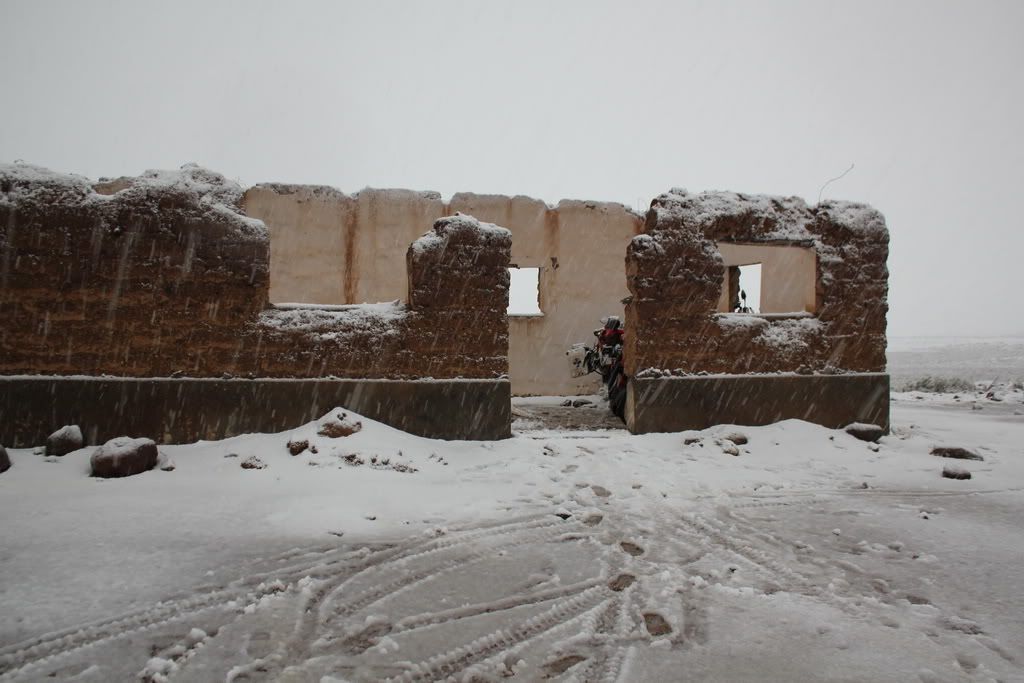 The building we spotted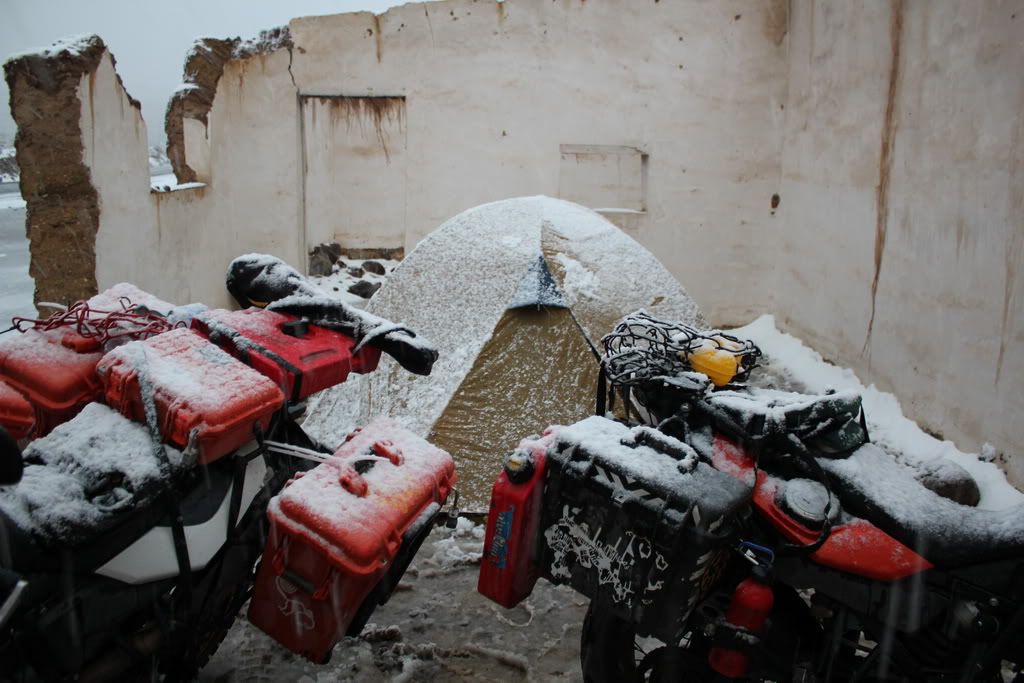 Everything JUST fits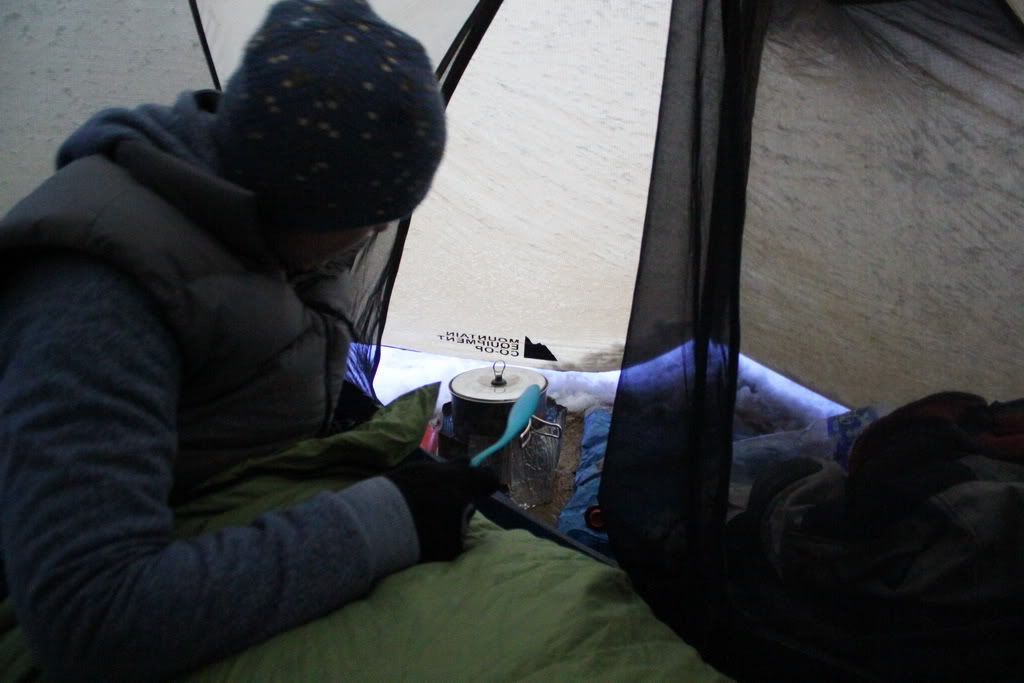 Cooking up some dinner