We wanted to break camp and get out of there as soon as possible. We managed to get away just after the sun was reaching full force and we were both sweating like crazy. Reminds me of our experiences on the Mexican coast. I was kind of hoping that that was all in the past.
Once we got to Piura we were fully integrated into the desert. It was easier to find our way out coming from the south than the north. Not sure why they have a round-about with a stop sign, traffic light and traffic control cop, that had me second guessing what to do. That single combination of three different traffic controls is probably the most hardcore roadway clusterf we've seen on the trip.
Not much to report from a driving perspective. Mostly straight and dry. We passed, as well as other vehicles, a traffic police SUV driving on the highway. From what I could tell it was going below the speed limit and all other traffic, except the moto-taxis, were passing it. It's no wonder that we managed to outrun one twice.
We stopped for some ice-cream at a gas station in El Alto. I was craving an icecream during the heat of yesterday but never got one. A little further down the road is El Nuro. We almost bought a beach property here about 2 years ago so we wanted to check it out in person. So we turned off and followed the road. There is one finished house and two that looked like they were almost done at the development we were looking at. It seemed like a nice place. We continued down the road a little further to check things out. There were some more nice beach houses and then nothing. That's where we decided to stop. It's legal to camp on the beach in Peru, since beaches are public land, so that's what we did.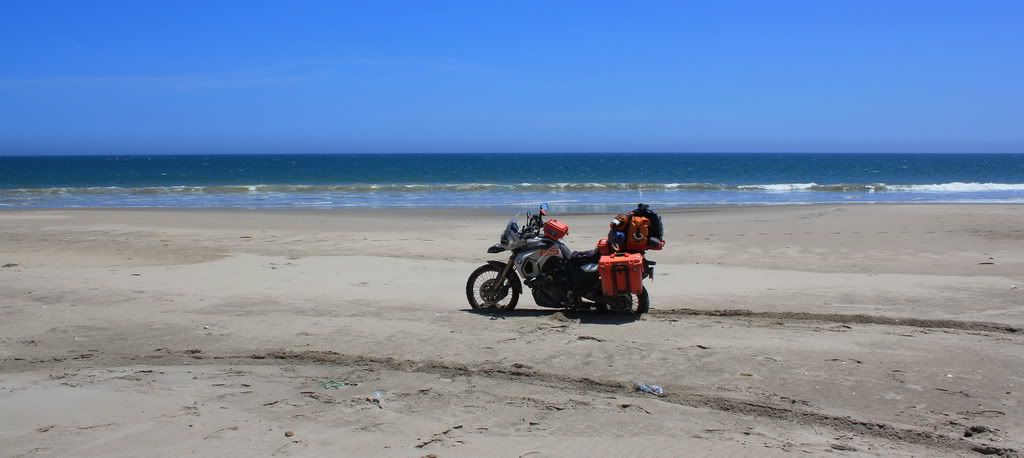 La Gringa is a bit heavy for this sort of thing
Our little spot was pretty quiet, just traffic passing every now and then going to the oil wells further down the road. Just us and the crabs.
Alberto getting the bikes into position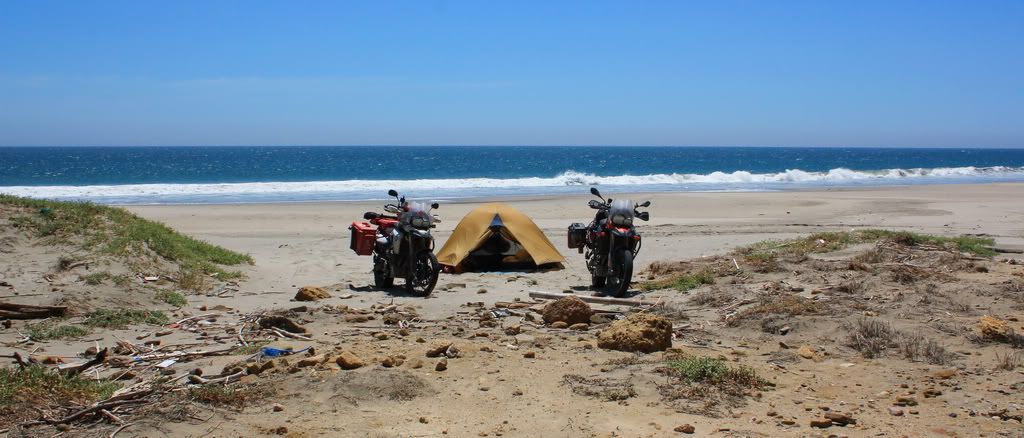 Our camp set up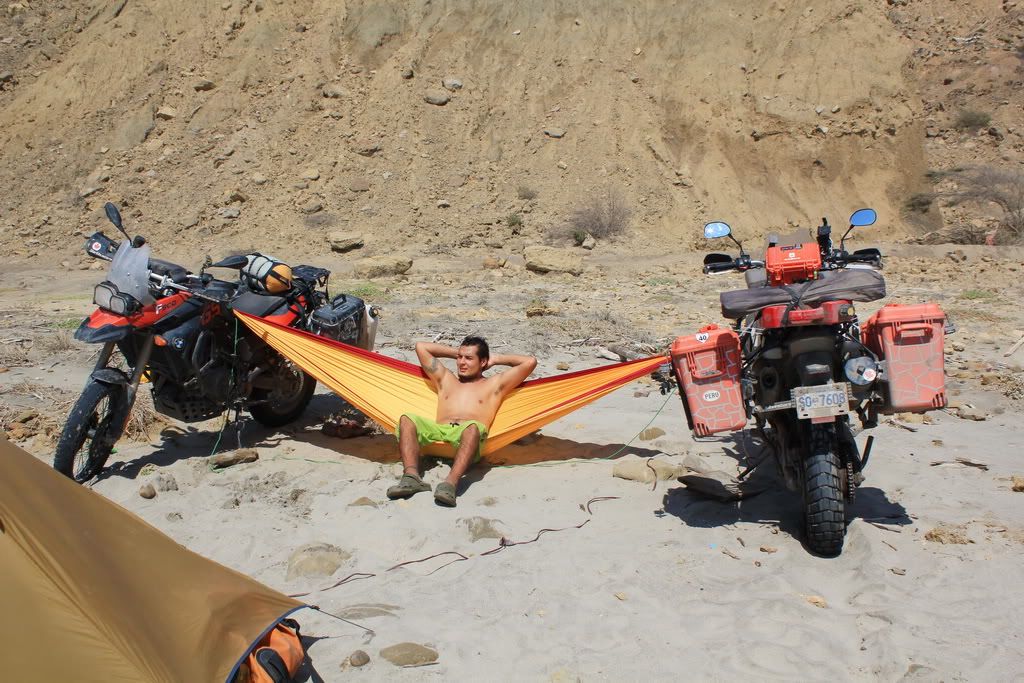 Getting into relaxing mode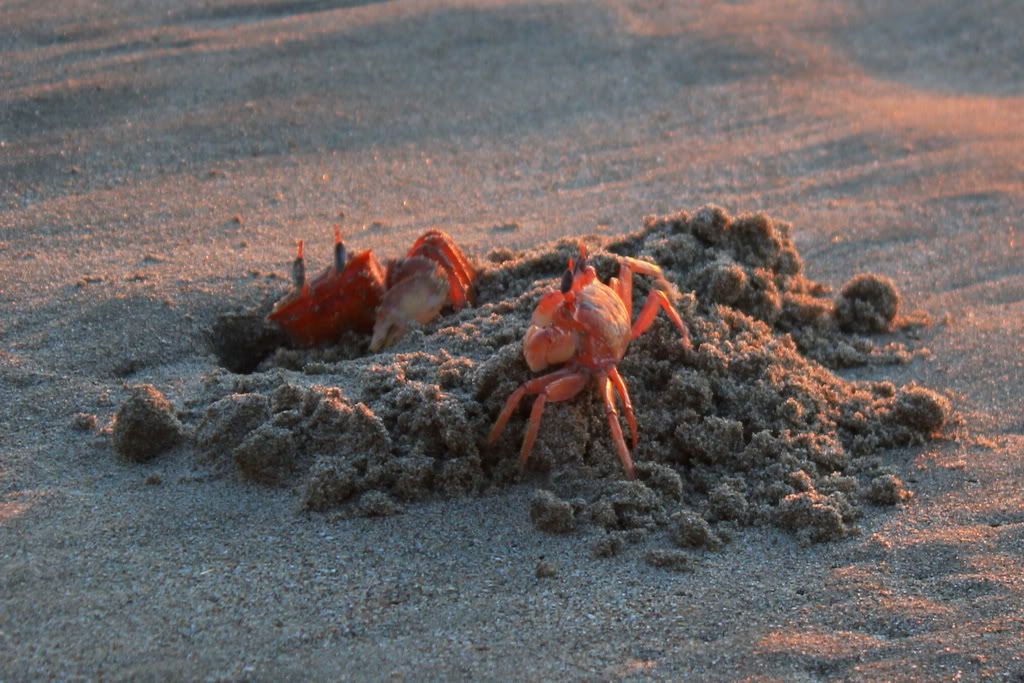 Our neighbours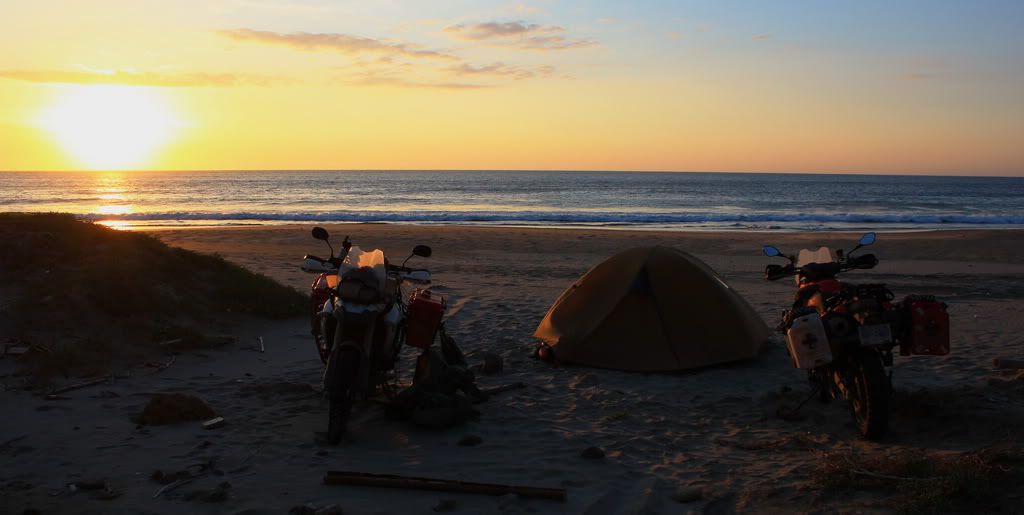 The sun setting on another day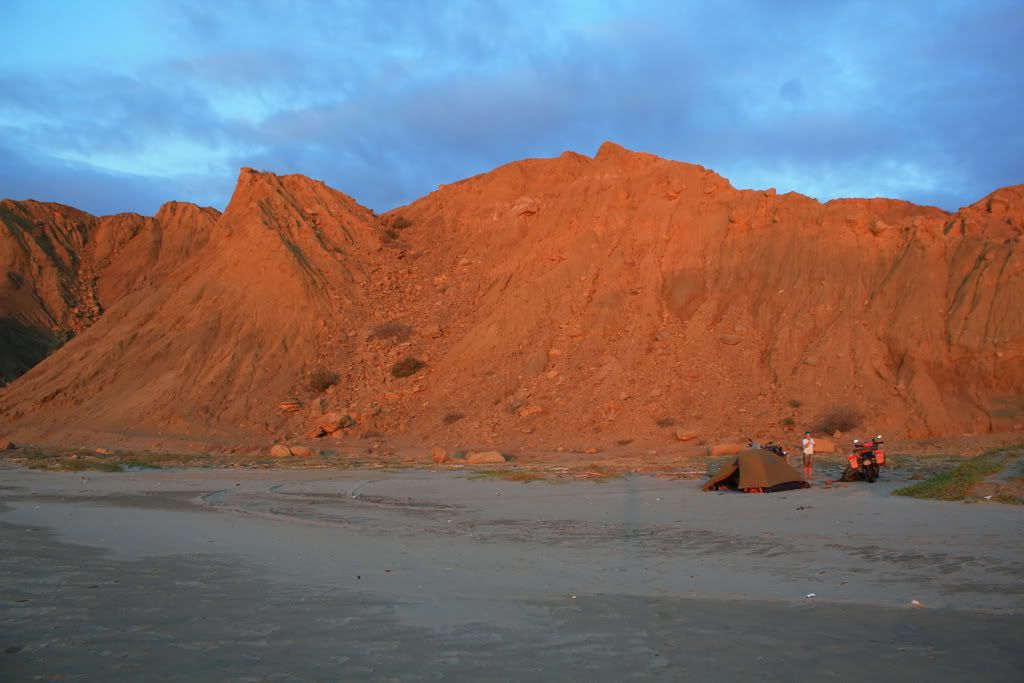 Our camp from the opposite angle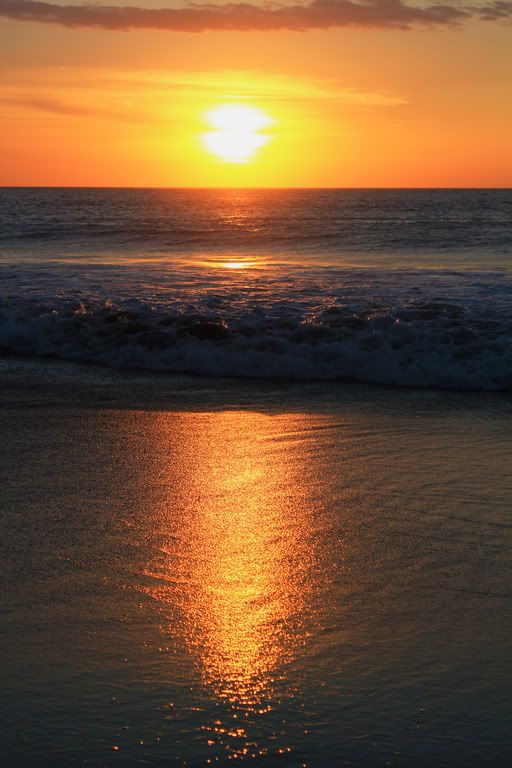 Goodnight