We had an early start to the day since we slacked off yesterday. We were rewarded though with beautiful blue skies so I think we made the right decision avoiding what looked like rain yesterday. We didn't see much camping further out of town either so it was even better that we found a roof to sleep under.
I had a rough sleep due to a headache and a possibly resurfacing fever. My headache, even though I took some painkillers, persisted throughout the day and kind of affected my ability to full enjoy the ride.
Between Cajamarca and Celedin there were lots of dairy donkeys littering the road. A dairy donkey is a donkey, or horse, who is carrying two dairy containers like saddle bags. These guys were everywhere on this section of the road. As usual the Sierra scenery doesn't disappoint and we were even further spoiled by the blue skies. The riding was peaceful but there was far more traffic than our other adventures into the Sierra.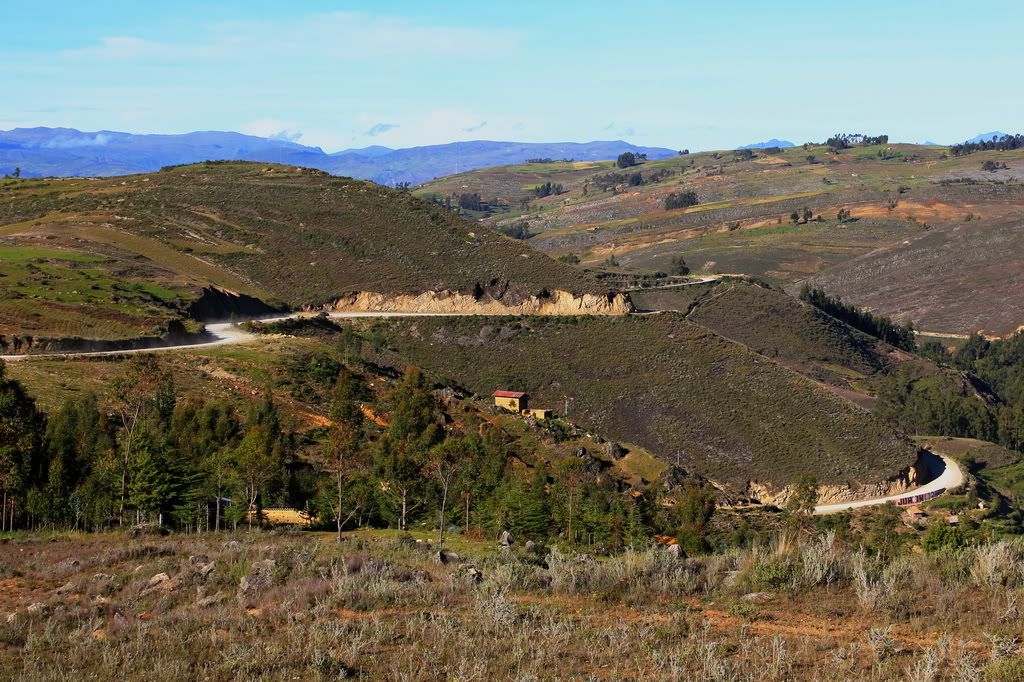 Back on the road to adventure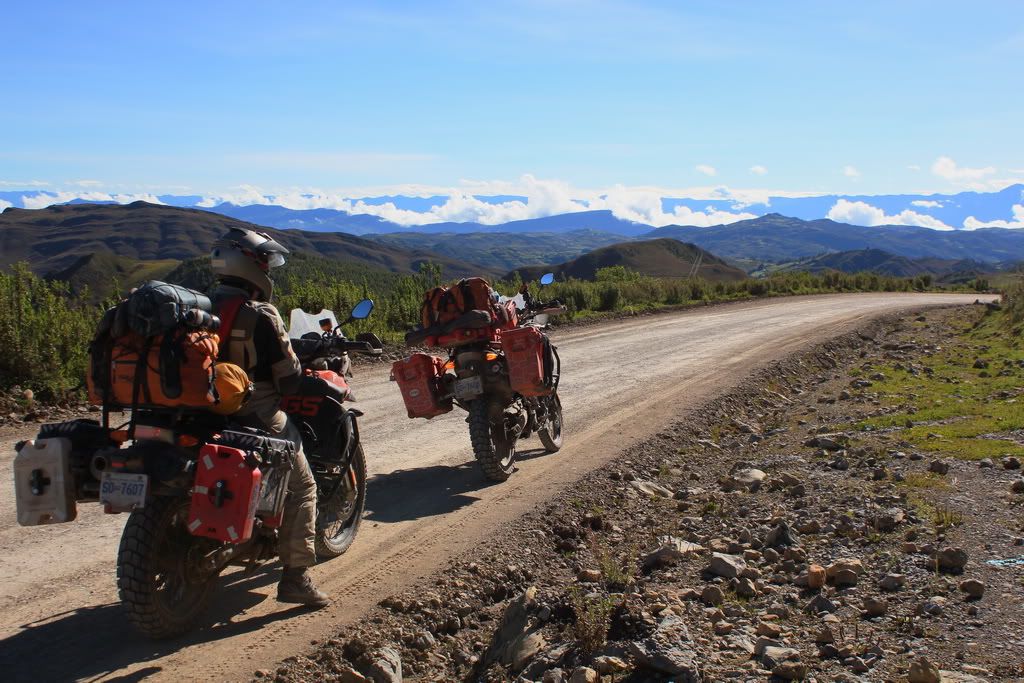 Early morning cloud cover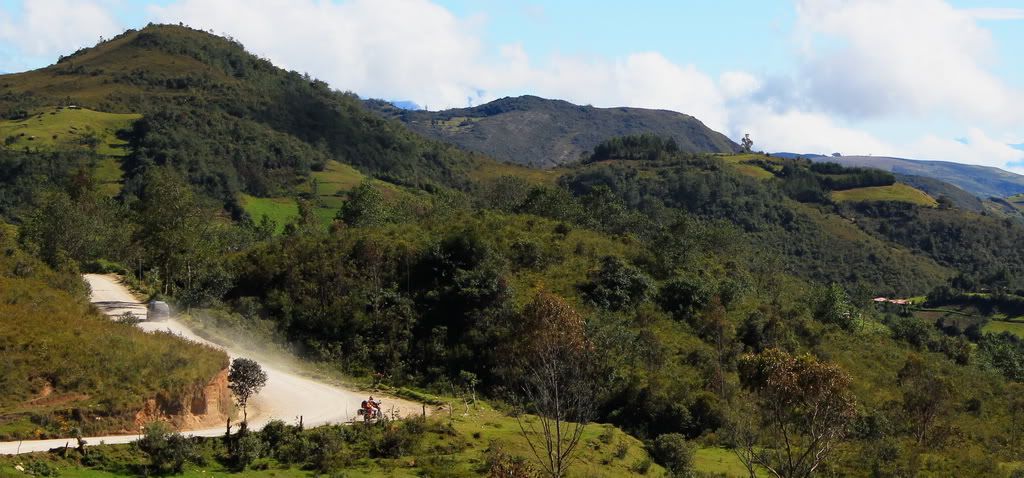 It is a bit dusty when you get stuck behind a truck
"I don't remember seeing a big peruvian hat on my map"
After Celedin the road worked it's way higher and higher until finally reaching the summit at about 3,600m. Then we started the decent. The temperature rose to a high of 31.5 degrees and there was cactus. Not exactly what I was expecting since I was still dressed for 9 degrees but the mountain scenery was amazing and a nice reward for the almost unbearable heat. I think the views we saw on this section were the best views of the Andes we've seen in Peru.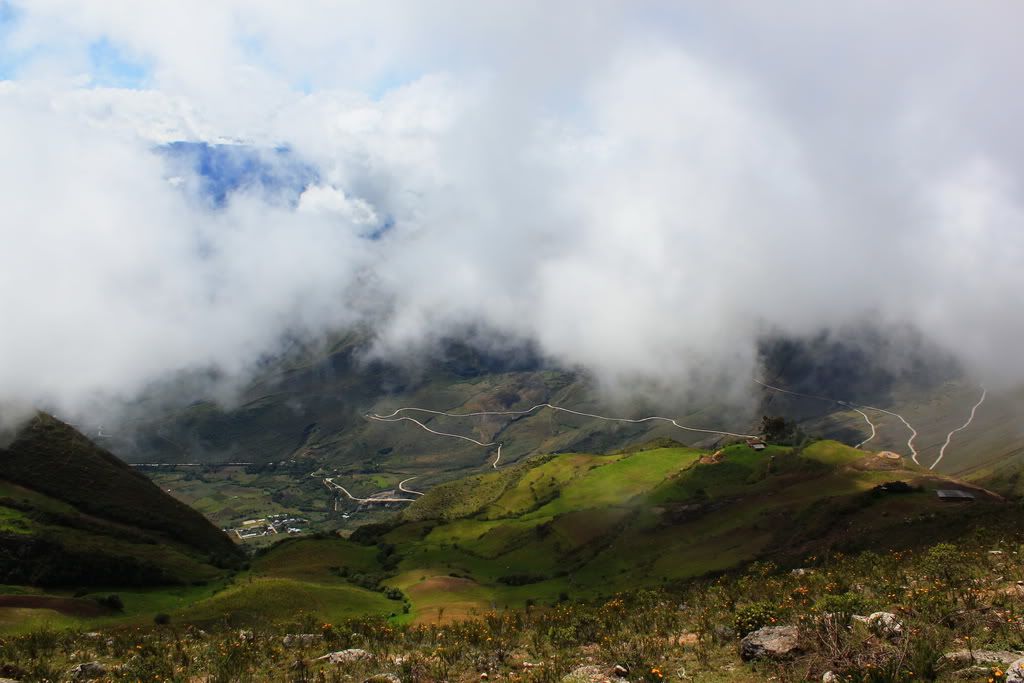 Fog near the top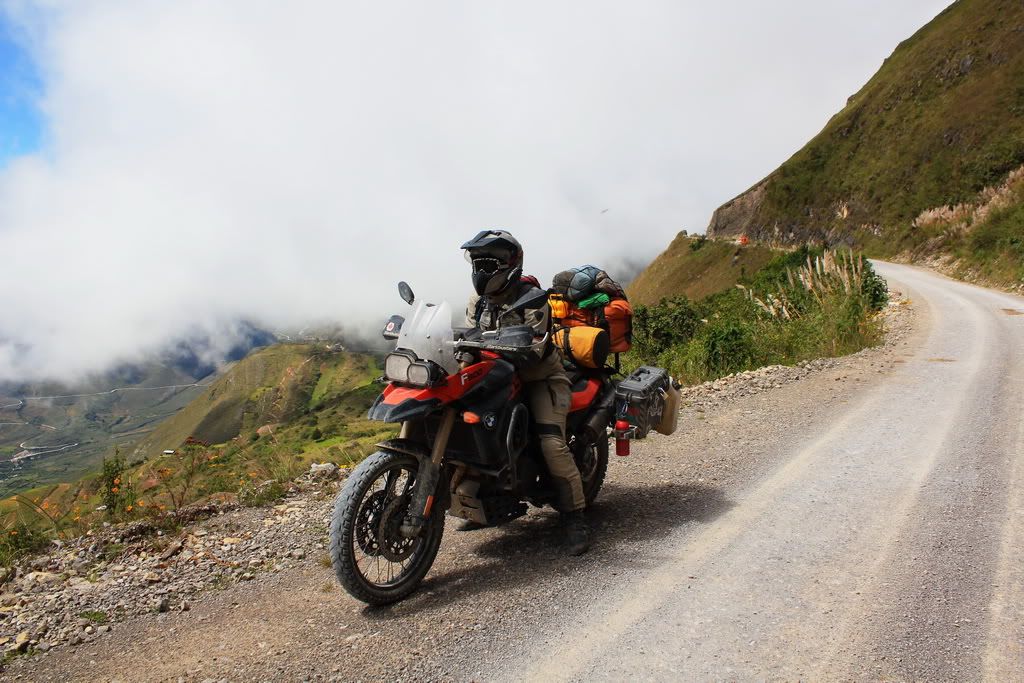 Surveying the scene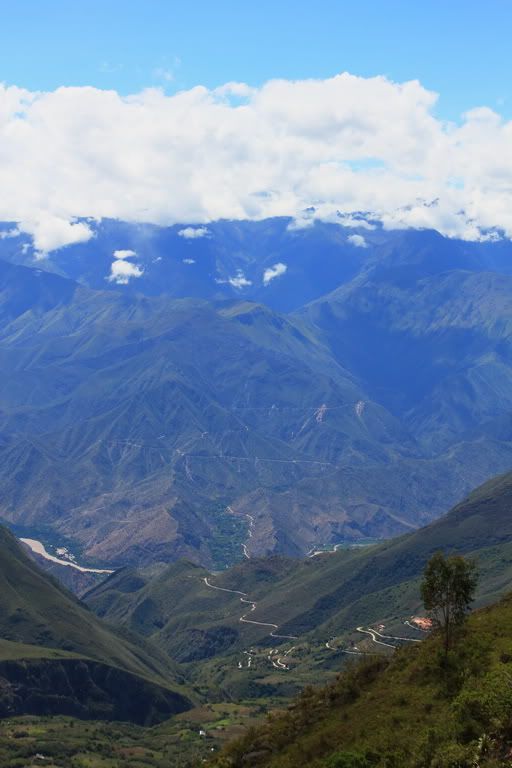 The scene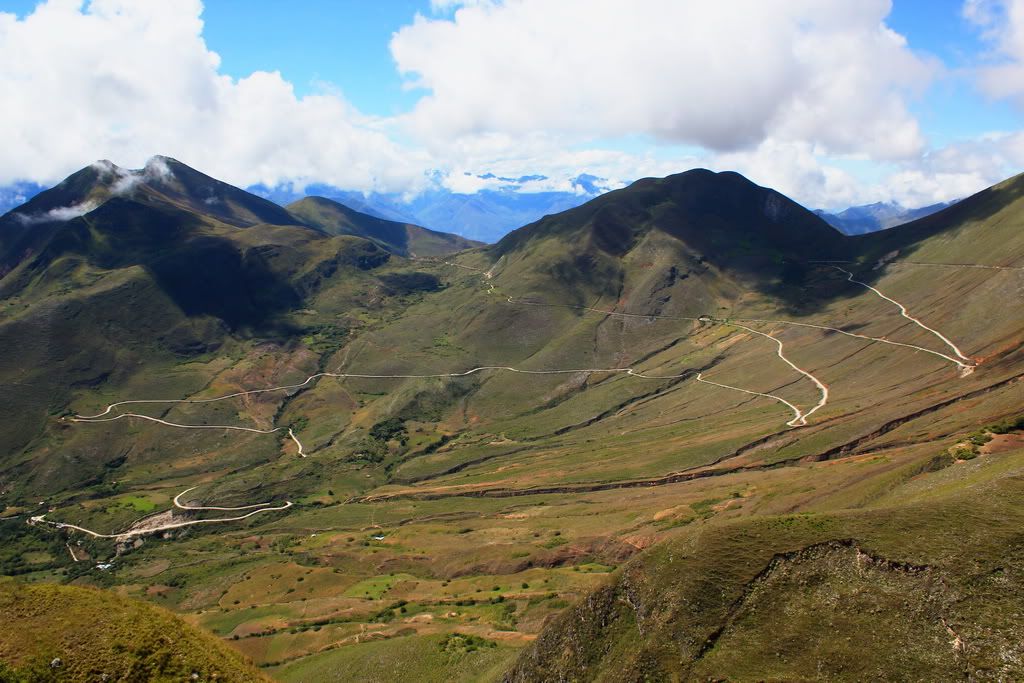 Some more scenery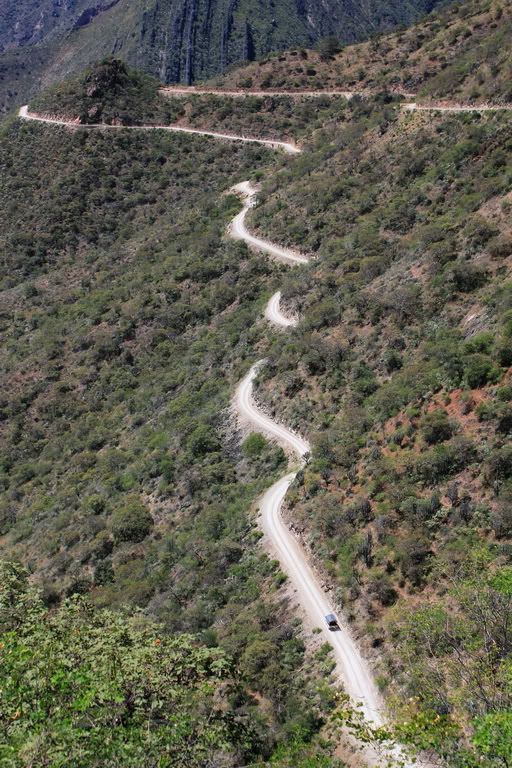 Lets go down
Another stunning geology shot
We encountered one temporary roadblock where a truck had lost its steering in a twisty mountain section. He was stopped in the middle of the road and there was a bus and another truck waiting to get by. This is where having a small motorbike comes in handy. We were able to squeeze by, but just barely.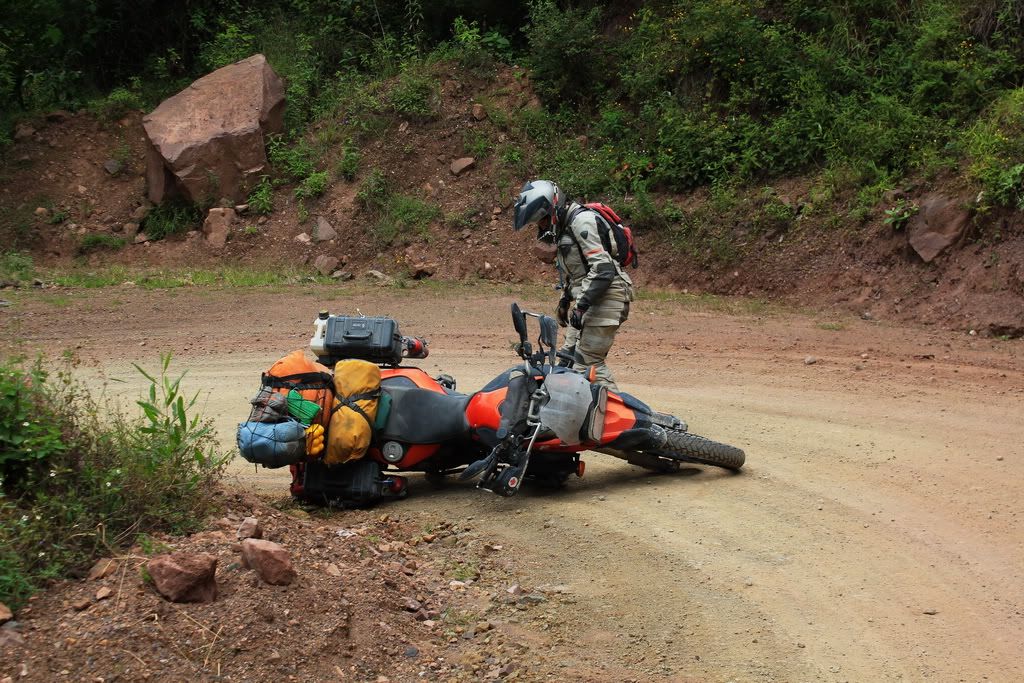 Oops
Just us and the mountains for company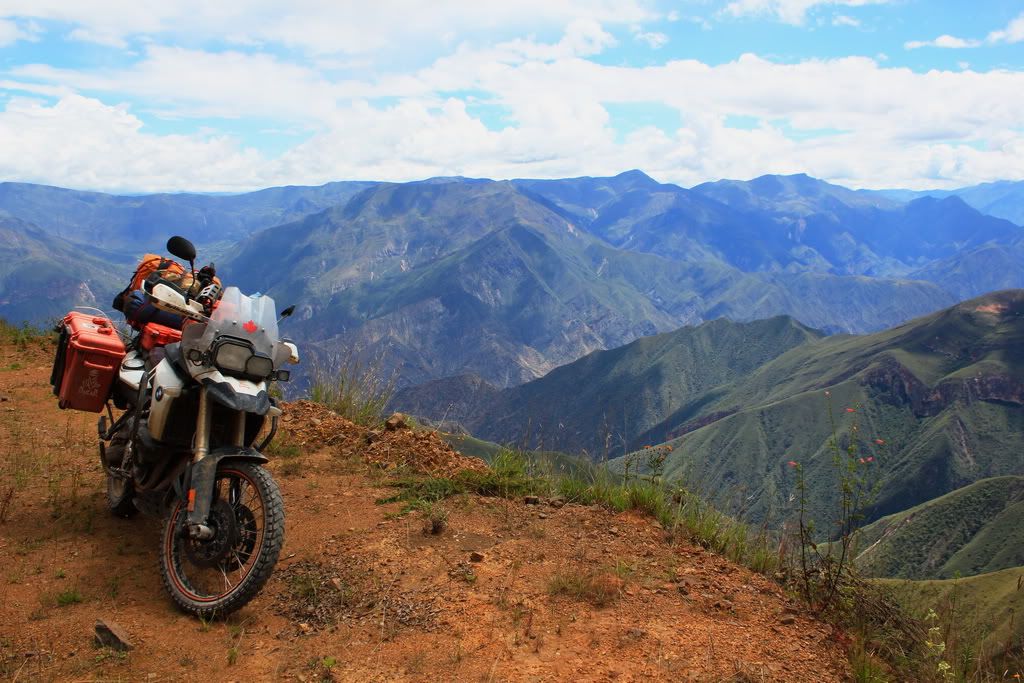 La Gringa showing off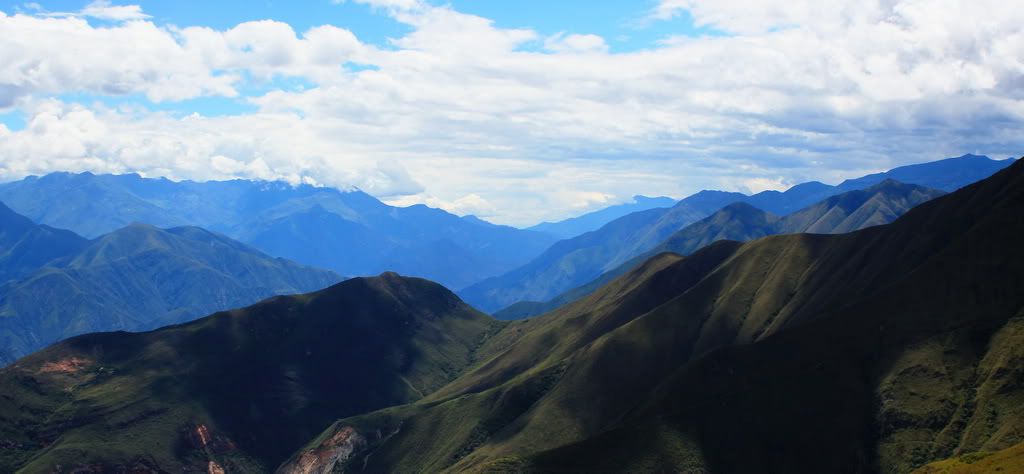 My favourite part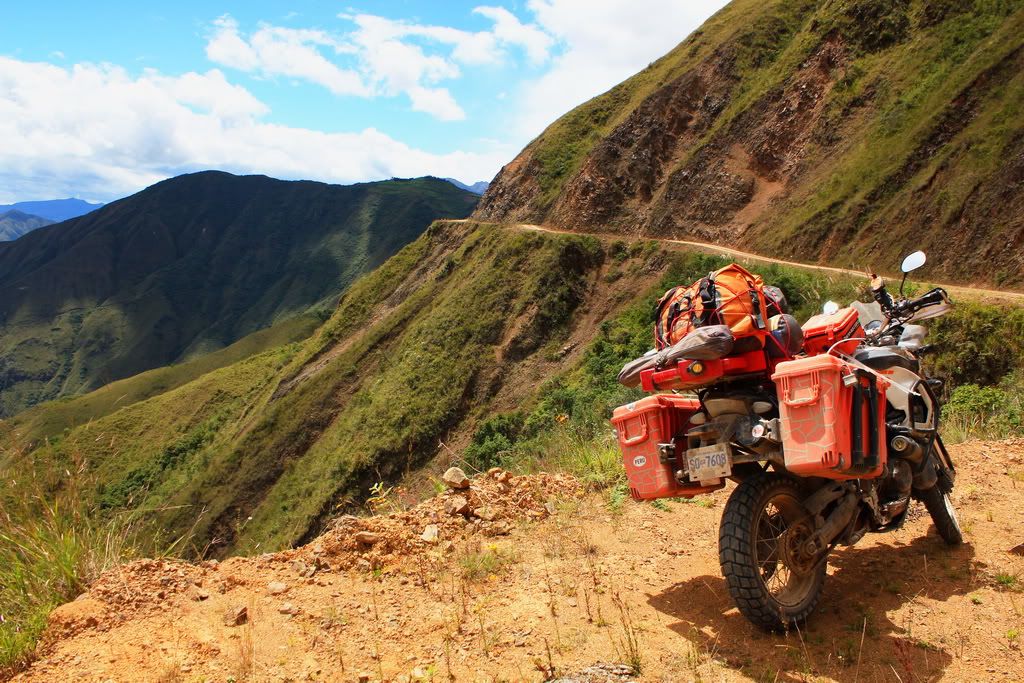 Still going up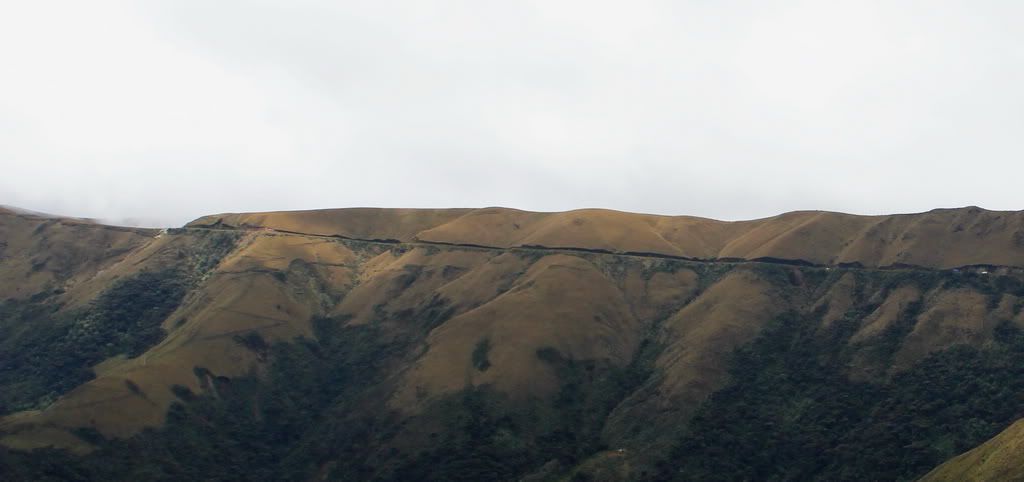 Finally the top
There were tiny sprinkles of rain throughout the day but we were never fully rained on. Our full decent was completed when I started to see banana trees at the side of the road. Everything was suddenly more lush and jungle-like.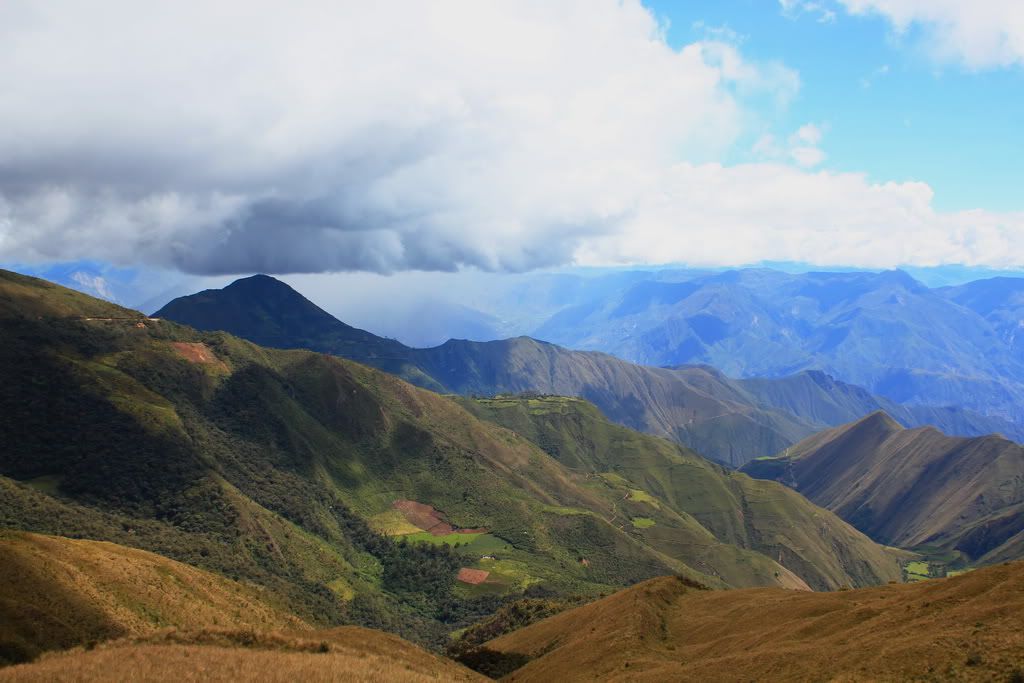 Quick that rain is catching up!
We were searching for a camping spot but had no luck. We were riding in a valley and there was no room on either side of the road to go hide. We pulled into Chachapoyas and found a hostal near the plaza with parking. It's Easter Week so everywhere is pretty busy and we were lucky to find a place. We miss camping.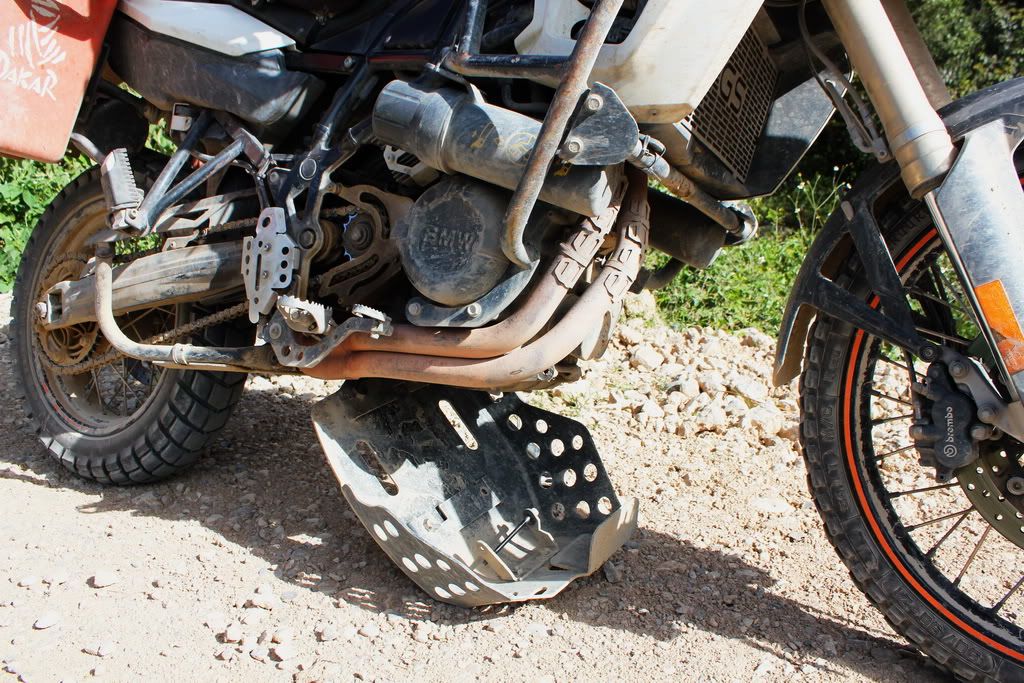 Some repairs were needed
Nothing a few zip-ties can't fix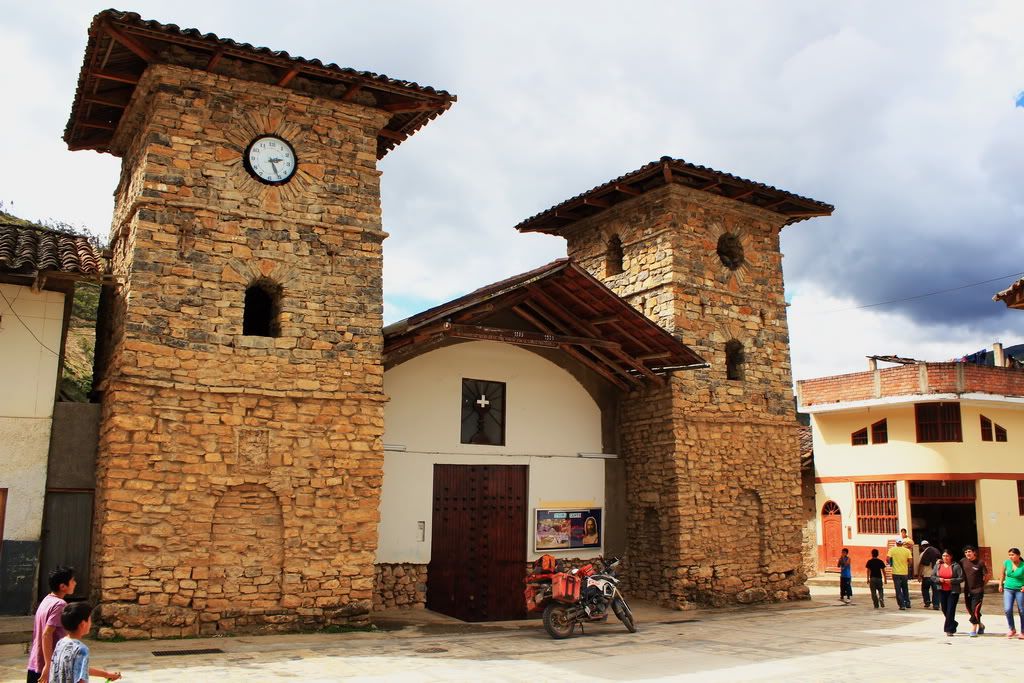 Looking for a hotel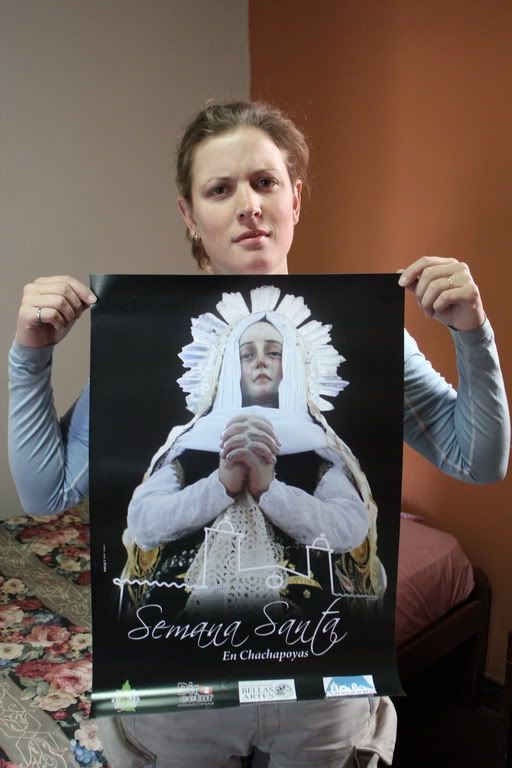 My tourist? poster